The Collective is a group comprised of artists, activists, scholars, and entrepreneurs. We share the stories of minoritized women.
We aim to lift up and create space for women of color to share their voices, especially as it relates to the intersection of race, gender, and class. Our vision is to create strong communities of color whose inherent value and dignity is experienced in all aspects of society. As the drum majors of justice, we bear witness.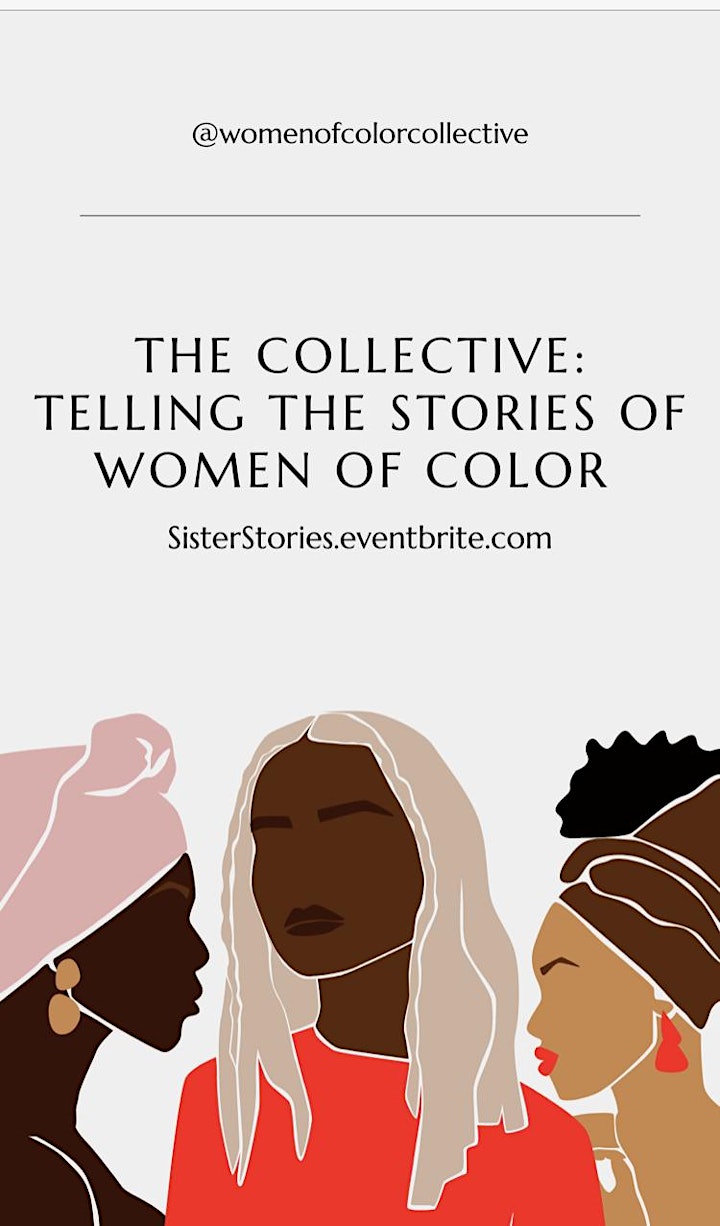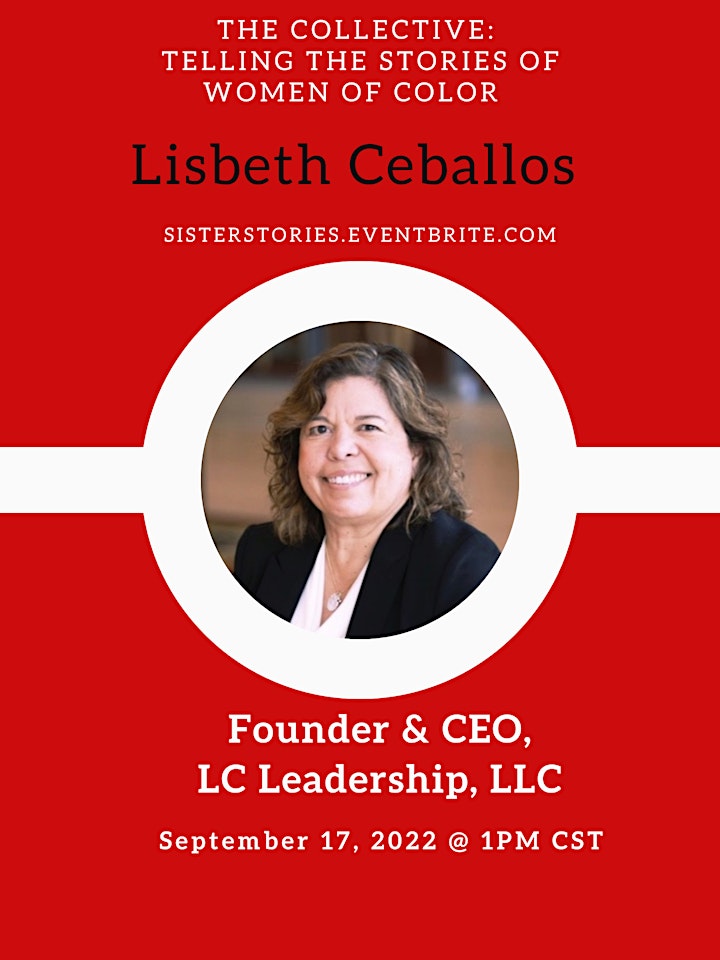 Lisbeth Ceballos September 17, 2022, at 1PM CST
Lisbeth Ceballos is an experienced leader, coach, and trainer that expertly combines her unique life and work experiences to support others. Emigrating to the United States from Venezuela, Lisbeth shares her global, multicultural, and inclusive worldview with informed, practical insights that lead to her client's personal and professional growth – thereby benefiting both the sponsoring organization and the individual participant.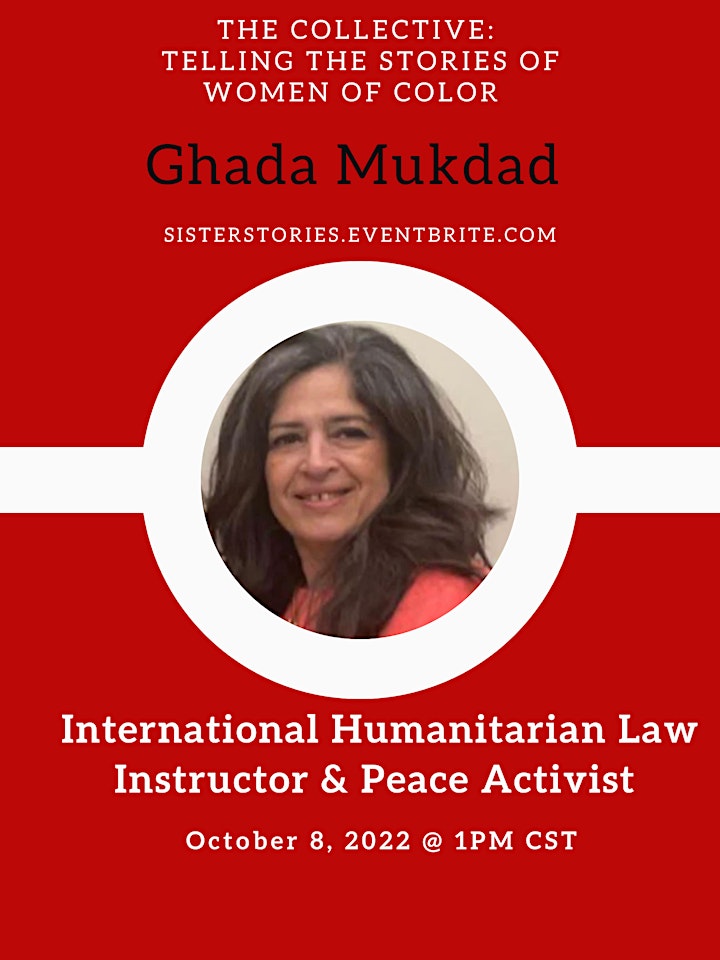 Ghada Mukdad October 8, 2022, at 1PM CST
Mukdad is a Syrian Peace Activist. Ghada was prevented from returning home because of the civil war. She has been in the US since June 2012. Ghada addresses issues concerning women, children, poverty, and the disabled. She currently resides in Dallas, Texas, where she is actively involved in community efforts calling for an end to violence against civilians in Syria. She is a graduate of Damascus University with a degree in English literature.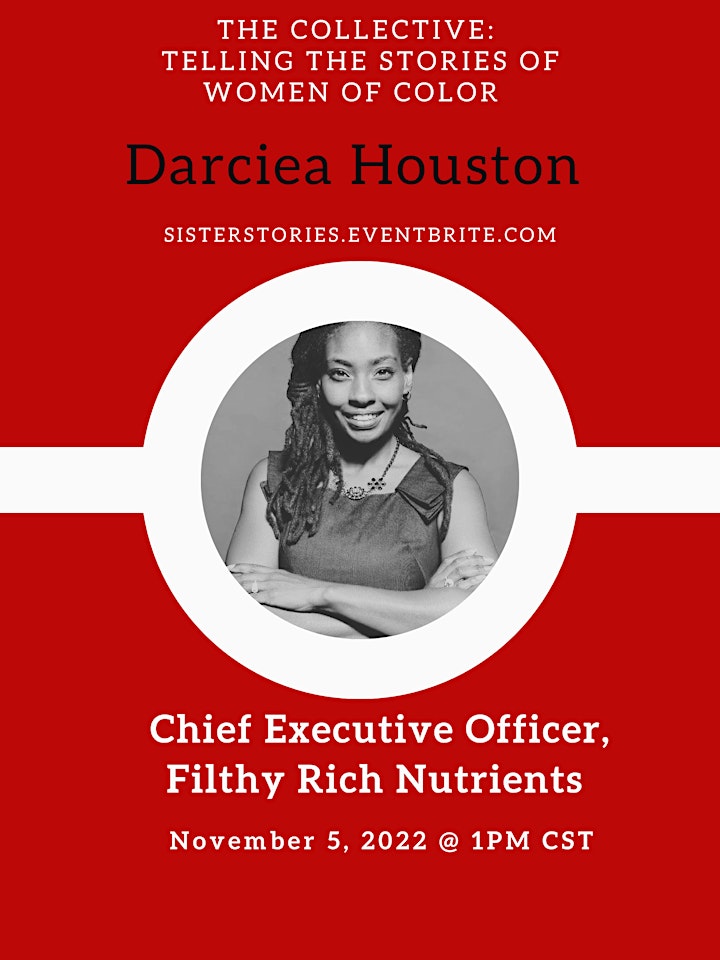 Darciea Houston November 5, 2022, at 1PM CST
Darciea Houston has a passion for wholistic health & wellness, family empowerment, nutrition, farming, horticulture therapy and permaculture. She graduated Summa Cum Laude from Paul Quinn College. Her area of focus was health and wellness with an emphasis on nutrition.  She also has obtained certifications in conversation coaching, horticulture, food handlers and international resilience training for permaculture. 
 Her mission in life is to inspire healthy habits while serving as a health coach, motivational speaker, farmer, curriculum creator, and manager of local farm-to-table markets. She hopes that her work will empower individuals, develop neighborhoods and transform into communities.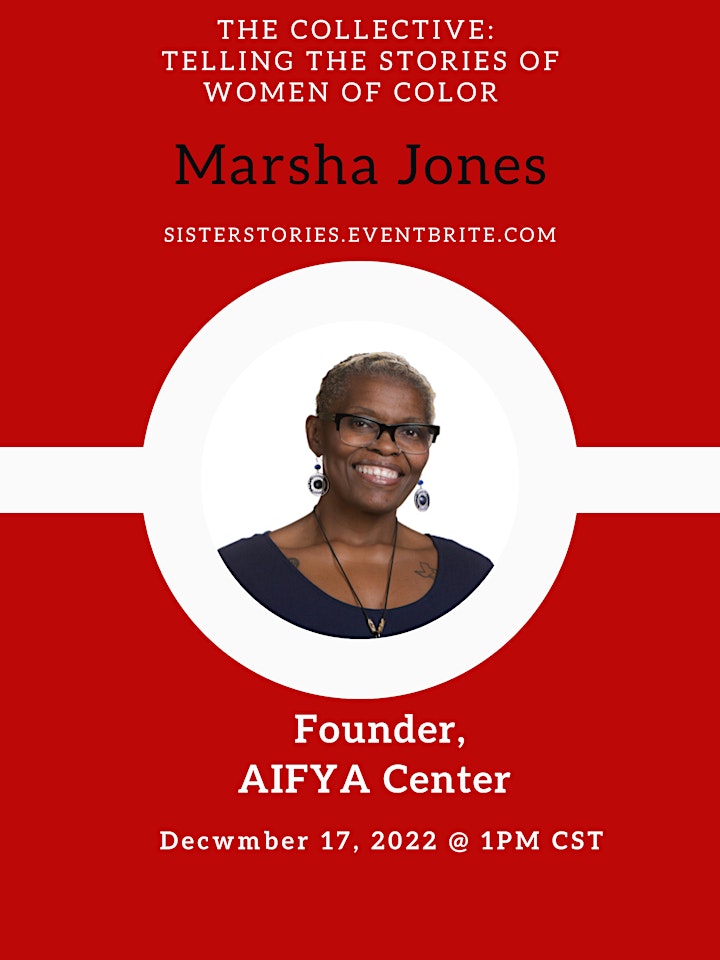 Marsha Jones December 17, 2022, at 1 PM
Marsha Jones is a grassroots organizer and health educator, and the co-founder and executive director of The Afiya Center, a reproductive justice organization in North Texas founded and directed by Black women. She's an expert in reproductive justice, health disparities affecting Black women and girls, and the relationship between politics and the American healthcare system. Jones is also an expert on HIV/AIDS advocacy, with experience in community-based solutions and intersectional justice. She can provide insight on the disproportionate resources and care available to Black patients, and the way activists are organizing for more equitable health and medical treatment for people of color.
She serves on the board of directors for the Texas Equal Access Fund and is a member of several national women-focused initiatives to advance gender and racial equity, including the National Women AIDS Coalition.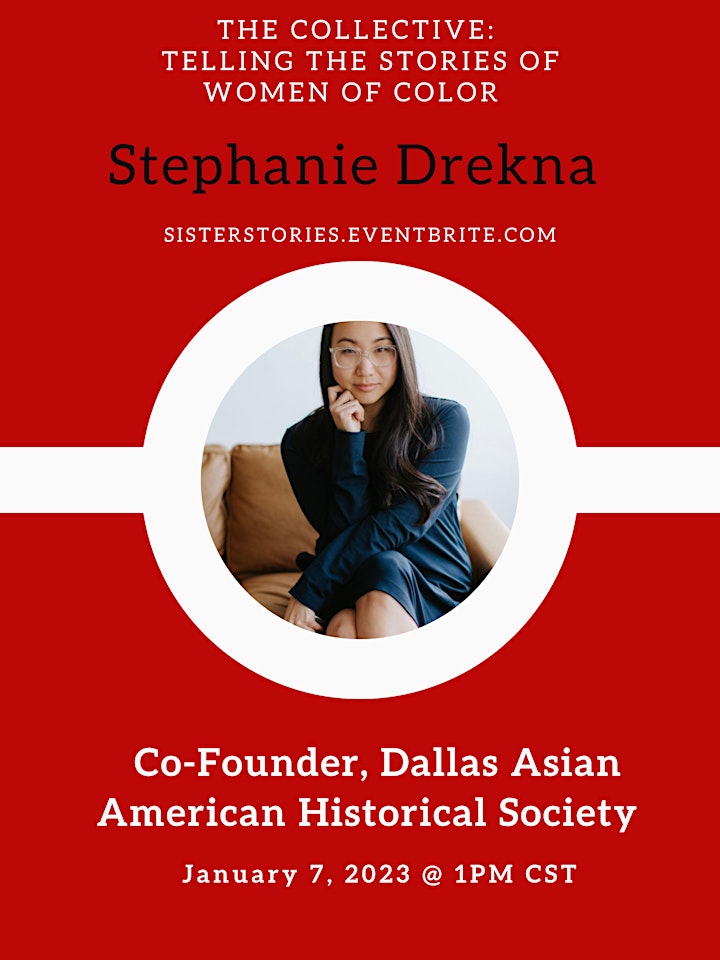 Stephanie KyeongSeon Drenka January 7, 2023, at 1PM CST
Stephanie KyeongSeon Drenka is a Korean adoptee writer and co-founder of the Dallas Asian American Historical Society, whose mission is to research, preserve, and amplify the legacy of Asian Americans in the Dallas area.
Stephanie previously served as Communications Director for Dallas Truth, Racial Healing & Transformation, part of a national 14-place initiative by The W.K. Kellogg Foundation. She also founded VISIBLE Magazine, an online publication that actively privileges the work of those whose voices have been historically excluded from traditional media outlets.
She received her Bachelor of Arts in Communication from DePaul University, with minors in Asian American Studies and Women Studies.