Venue
Venture X
8350 NW 52nd Terrace Suite 301, Miami, FL 33166
Miami, FL, US, 33166
In the world of real estate, your network truly is your net worth.
That's why we've created a vibrant community of investors and experts.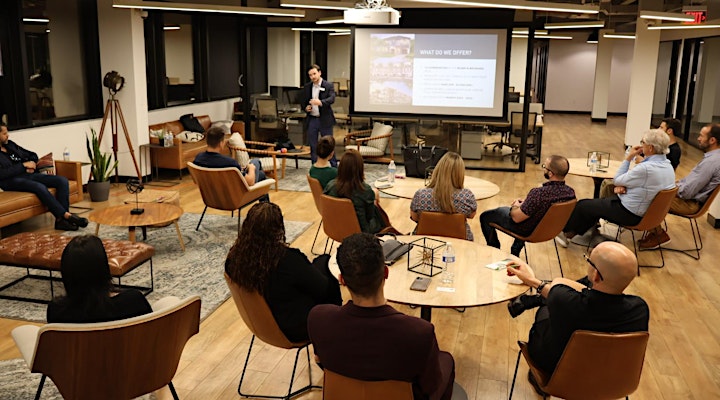 Are you ready to take your real estate investing to the next level? Don't miss our upcoming 1-hour Networking Event, designed to connect investors and real estate experts to forge meaningful connections and unlock exciting new deal-making opportunities.
Whether you're a property owner, investor, property manager, real estate agent/broker, lender, or other industry expert, this event is for you. Be prepared to build lasting relationships, share your expertise, and explore potential collaborations.
Each month our agenda is packed with valuable insights, including an introduction, a fun and engaging "breaking the ice" networking activity, and an industry expert guest speaker who will share their expertise and experience. And, of course, we'll provide light refreshments and drinks to keep you fueled and focused throughout the event.
Don't forget to invite anyone else who might benefit from this event – the more, the merrier! We can't wait to see you there and help you unlock your true real estate potential.