Venue
Norris Conference Centers - Houston/CityCentre
816 Town and Country Boulevard #Ste. 210, Houston, TX 77024
Houston, TX, US, 77024
Houston Small Business Expo
Welcome to our 8th
Exhibit and Network with Over 1,000
✔️ Business Owners
✔️ Decision Makers
✔️ Professionals
FREE to attend with your RSVP or $20 at The Door with NO RSVP:
Network with over 1,000 Business Owners and Decision Makers. You will want to arrive early, bring a co-worker or friend, and at least 50 Business cards. Get ready to grow your Network and Grow your Business!
📸 FREE Professional Photo Headshot for your Business Card, Online Bio, or Linkedin Profile. Fee will be paid for edits. 📸

When:
Wednesday – May 24, 2023
5:30 pm – 9:00 pm
Where:
Norris Centers 816 Town & Country Blvd. Suite 210 Houston, Texas 77024
"In City Center between Studio Movie Grill and Hotel Moran"
Who Should Attend:
Professionals – Business Owners – Decision Makers.
80 Exhibitors, One Room with 7,658 sqft
✔️ Each Exhibitor includes 10×8 space, one 6′ Table, two chairs, and a Tablecloth
✔️ Digital copy of Attendees Phone Directory "Company, Name, Title and Phone."
🔵 $750 Exhibitor interior location with no power, and we recommend using a 3′ x 8′ vertical banners (Booth space 29-80)
🟢 $1,000 Exhibitor wall location has power and is ideal for exhibitors that have a big display or 10 x 10 sign (Booth space 1-28)
WHEN PLACING YOUR ORDER, PLEASE USE THE DOWN ARROW TO SELECT THE $750 OR $1,000 PACKAGE OR USE THE "BUY ON MAP" FEATURE.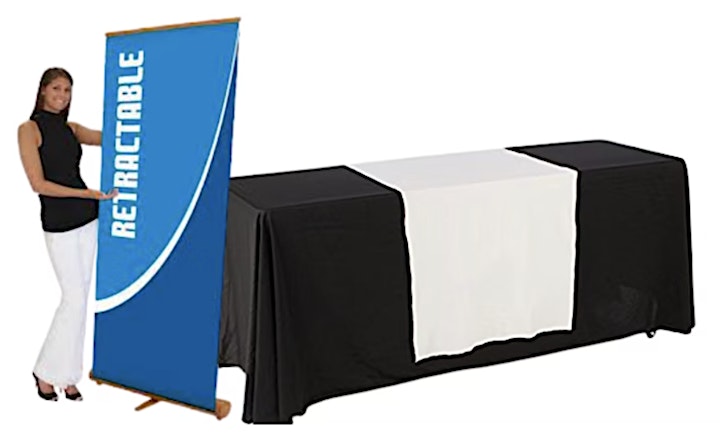 Who Should Exhibit:
The ideal exhibitors are B2B doing Business with other Businesses, Consultants, Professional Services, Commercial, Manufacturing, and Industrial
$100 VIP – Attendees will receive a VIP Name Tag, and a Digital Copy of ☎️ The Phone Directory ☎️ 48 hours after the event that includes: Company, Name, Title, and Phone
🟣 $250 1/2 Page Ad – H= 4.25″ x W= 5.5″ – Advertise your Business on the Houston Small Business Expo website and on in the B/W printed copy of the Events Directory; VIP Name Tag and a Digital Copy of ☎️ The Phone Directory ☎️ 48 hours after the event that includes: Company, Name, Title, and Phone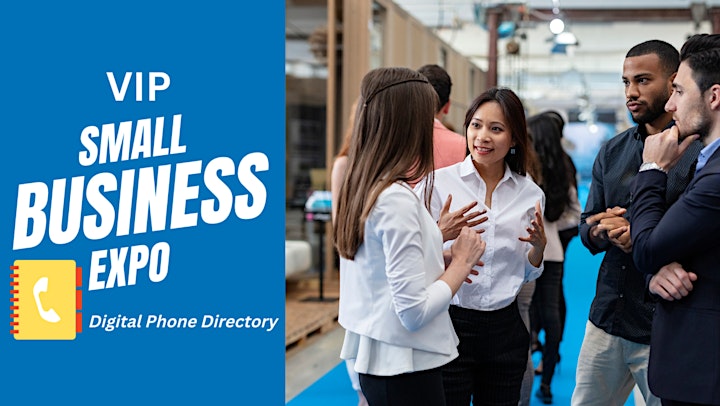 $2,500 Expo Sponsor
10 x 20 Exhibitor booth at the Small Business Expo from 5pm-9pm with an additional 5 Minutes of Speaking time
Logo on the Small Business Expo Step-&-Repeat Banner
Contact list from Expo
Full Page Ad in Directory and on website
(2) Email Campaign sent to 100,000 email Subscribers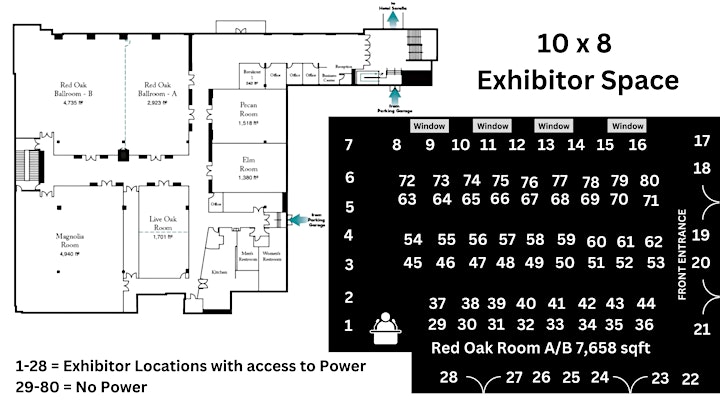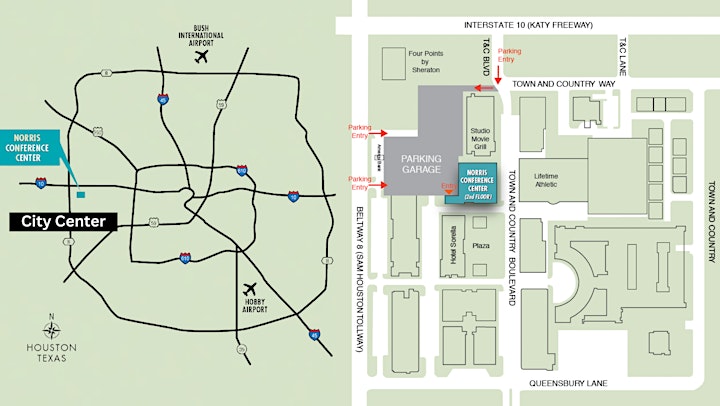 Point of Contact:
Freddy Goerges
CEO & Founder
713-409-6127
fgoerges@gmail.com
Sylvia "Celeste" Cardenas
832-289-4633
Founder
Business Networking Expo
* No REFUNDS, your purchase will be applied to the next Expo