Learn how to prepare and cook crispy, savory kale chips in your oven.
Try this fun and tasty way to cook and eat your veggies. I'll teach you the tips and tricks to create this vitamin packed treat for the kids, and especially for those who are "grown."
You'll follow along step by step to:
Learn the preparation tips for crisp kale chips.
Experiment with seasoning options.
Learn best practices for how to arrange kale in the oven.
Pick the best time and temperature to bake, flip, and cool your tasty morsels.
We'll meet via Zoom so we can cook together from our kitchens. The zoom link and ingredient list be sent with your ticket.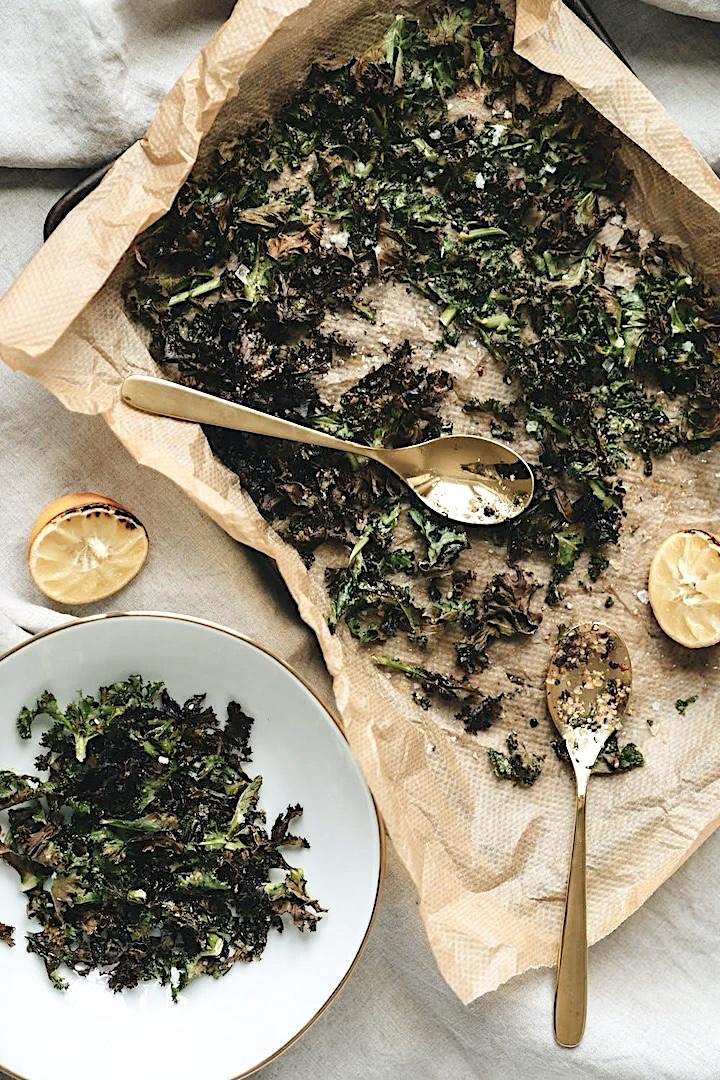 This is one of many cooking classes designed to help you enjoy a better quality of life by eating more fruits, veggies, grains, and legumes. But you can work on eating mostly plants anytime.
If you want to:
start improving your health now,
eat healthy consistently after we meet,
make recipes independently instead,
or if you can't attend this event,
you can download and use the food & fitness workbook to stick with a healthier habits consistently and independently.
This is also one of many online gatherings to support your full holistic health journey. For more gatherings like this, view our full list of classes, parties, and workshops.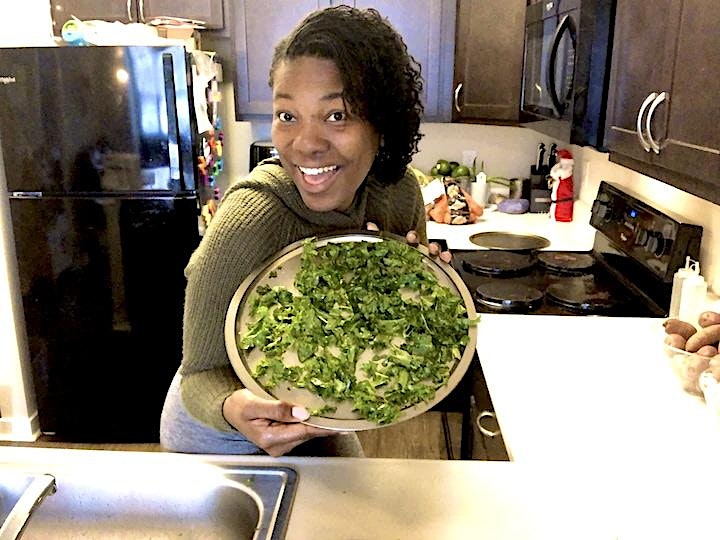 Andrea and her family of 5 strive to eat as healthy as possible and live active lives each day. Andrea is dedicated to helping others also enjoy the abundant health that comes with healthy food and fitness.
Truly Thriving Lives is a Black-owned, Woman-owned business founded on Christian principles promoting homeschooling and holistic health & wellness resources to the African American Community, and the world.