Claude Monet's Giverny – A Home and Garden Livestream Tour. Hosted by Robert Kelleman – Washington, DC History & Culture.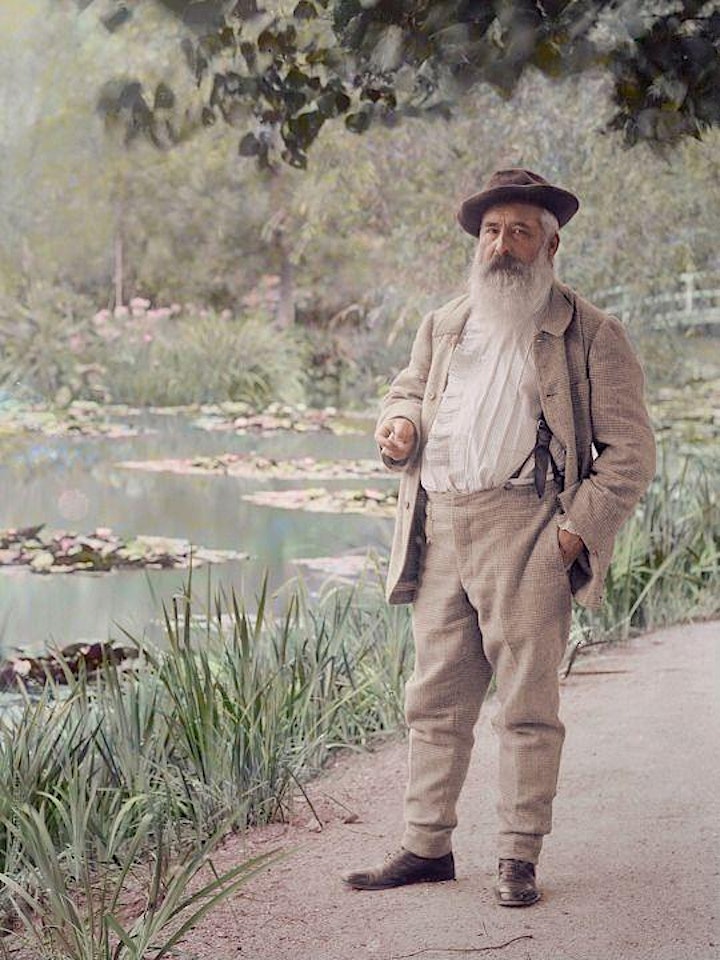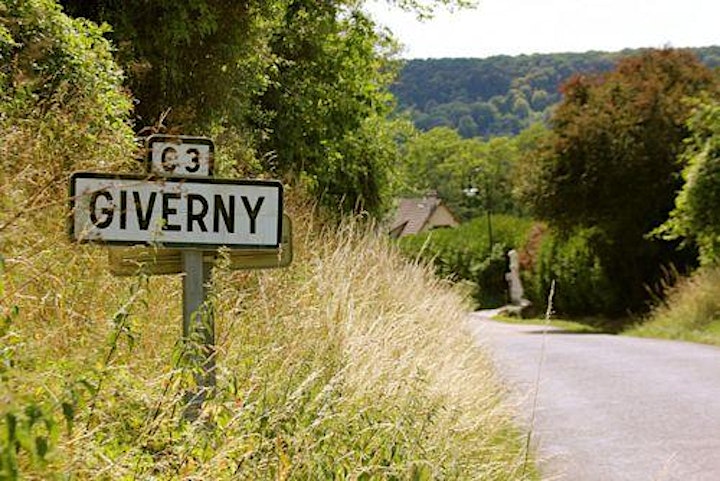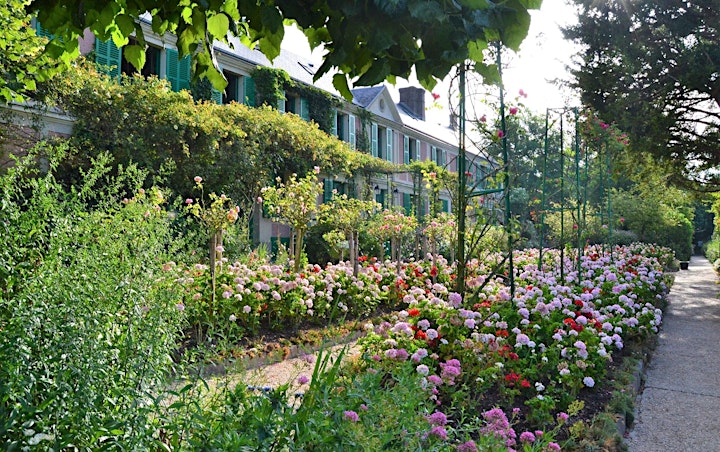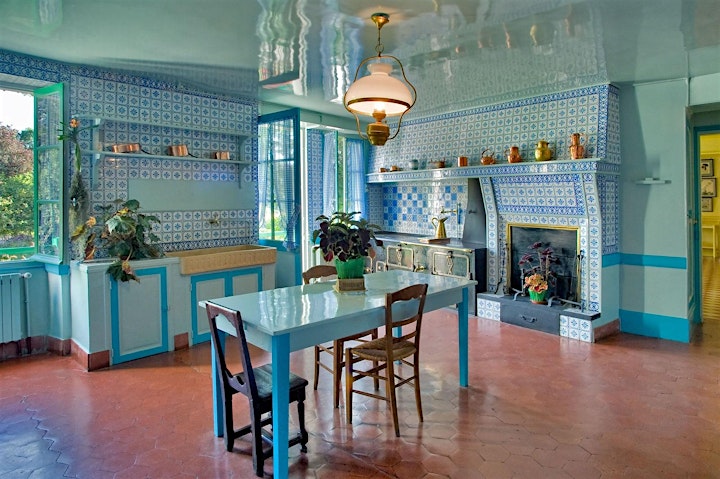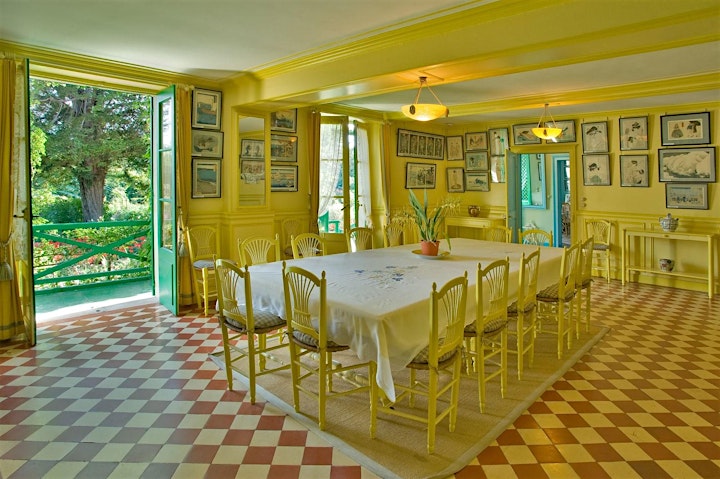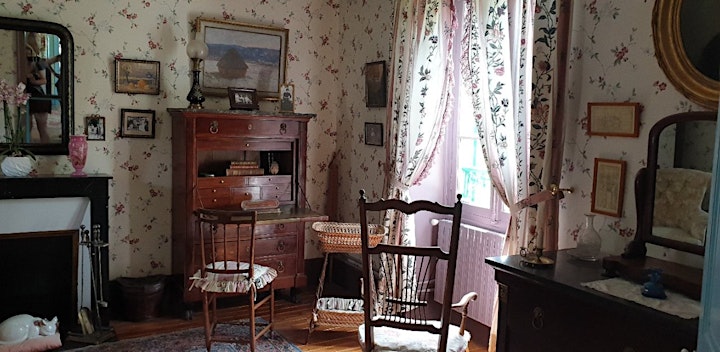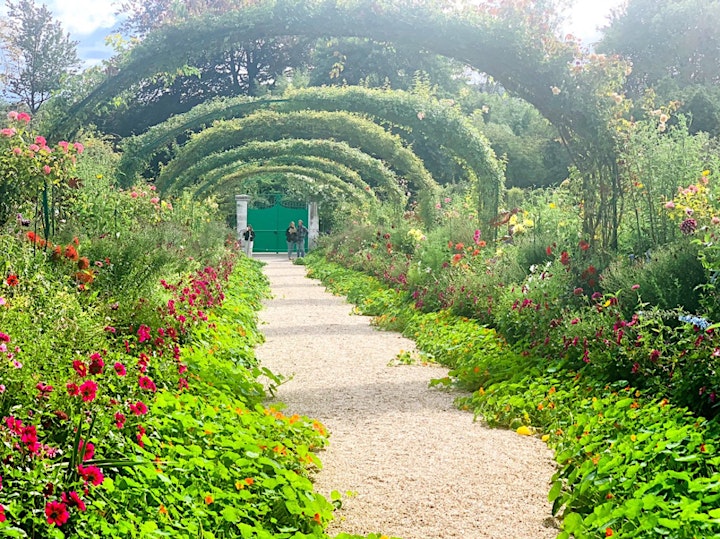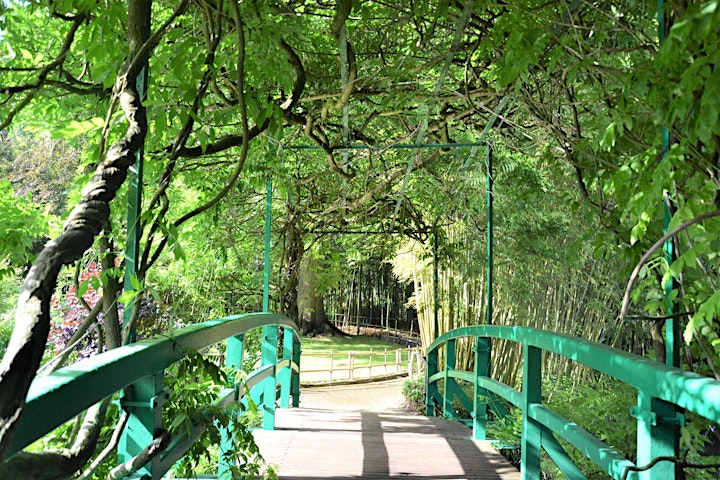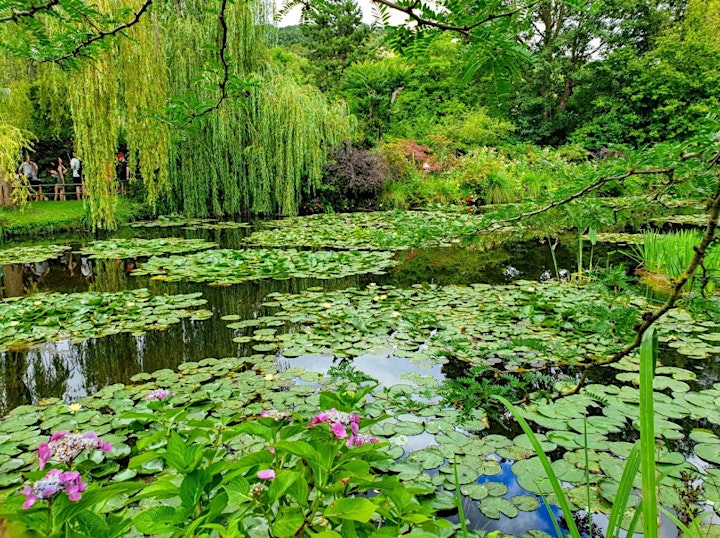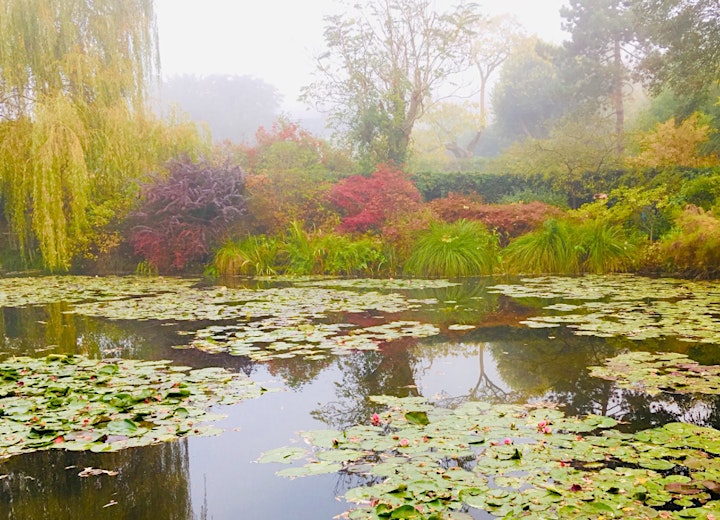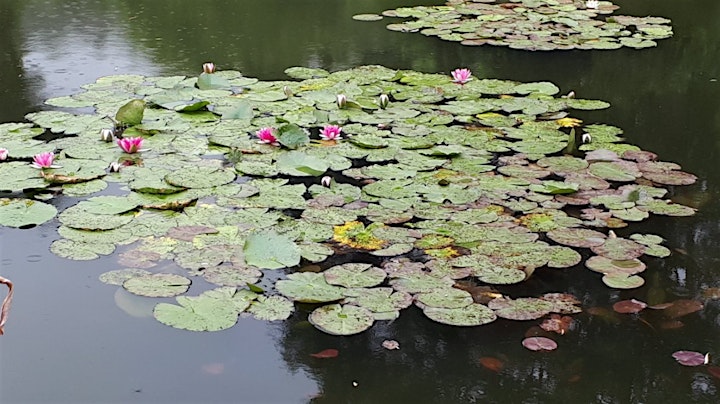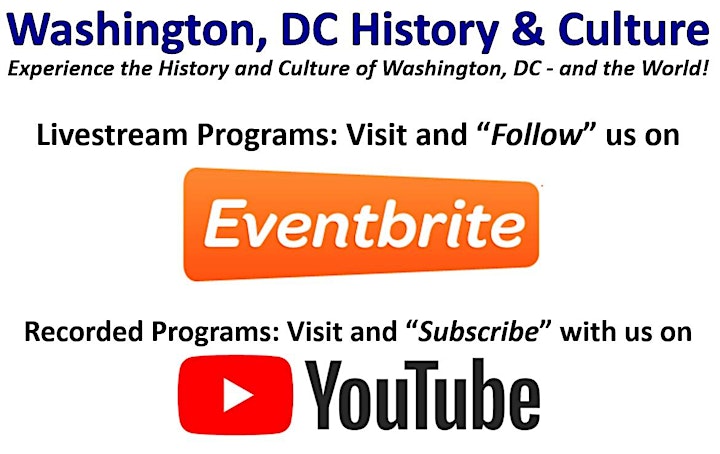 Join for an online/virtual tour of Claude Monet's home and gardens in Giverny, France!
Claude Monet lived and painted in Giverny from 1883 to his death in 1926. He purchased a house and property and began a vast landscaping project which included lily ponds that would become the subjects of his best-known works. He began painting the water lilies in 1899, first in vertical views with a Japanese bridge as a central feature and later in the series of large-scale paintings that was to occupy him continuously for the next 20 years of his life. Monet gained much of his inspiration from his gardens and believed it was important to surround himself with nature and paint outdoors.
Oscar-Claude Monet (November 14, 1840 – December 5, 1926) was a French painter, a founder of French Impressionist painting and the most consistent and prolific practitioner of the movement's philosophy of expressing one's perceptions before nature, especially as applied to plein air landscape painting. The term "Impressionism" is derived from the title of his painting Impression, soleil levant (Impression, Sunrise), which was exhibited in 1874 in the first of the independent exhibitions mounted by Monet and his associates as an alternative to the Salon de Paris. Monet's ambition of documenting the French countryside led him to adopt a method of painting the same scene many times in order to capture the changing of light and the passing of the seasons.
Our program will be a slide-show presentation with some short videos of Giverny. Due to Covid we will not be livestreaming from Giverny itself – but our tour program will be the next best thing to being there. : )
__________________________
Your host for this program is Robert Kelleman, the founder/director of the non-profit community organizations Washington, DC History & Culture and Dallas-Texas History & Culture.
YouTube Previously Recorded Programs
http://www.youtube.com/c/WashingtonDCHistoryCulture
Donations Support Our Non-Profit Community Programs – Thank You!
PayPal: DCHistoryAndCulture@gmail.com
Venmo: @DCHistoryAndCulture
GoFundMe: https://gofund.me/d29491c0
__________________________
Zoom Connection:
Login info will be emailed several times beginning 24 hours prior to the event.
If you don't receive the Zoom connection link please contact us.
To join the event simply click the Zoom link and follow the instructions.
If clicking the link doesn't work try copying and pasting it instead.
Password not required.
Zoom may work better in some browsers/devices than others – if one doesn't work try another.
When all else fails please read and follow the directions. : )
Didn't Receive the Zoom Connection Info?
Check your spam folder, make sure you didn't sign-up with your other email address (personal vs. work, etc.), and also review the email settings on your Eventbrite account (you may have turned off our notifications)- link below:
https://www.eventbrite.com/account-settings/email-preferences
Additional Eventbrite Troubleshooting Link:
https://www.eventbrite.com/support/articles/en_US/Troubleshooting/did-my-email-send-invitations-order-confirmations-reminders?lg=en_US
_________________________
Washington, DC History & Culture
A non-profit community organization.
Experience the history and culture of Washington, DC – and the world!
https://DCHistoryAndCulture.Eventbrite.com
https://www.Facebook.com/DCHistoryAndCulture
https://www.Meetup.com/DCHistoryAndCulture
http://www.youtube.com/c/WashingtonDCHistoryCulture
Dallas-Texas, History & Culture
A non-profit community organization.
Experience the history and culture of Dallas, Texas – and the world!
http://DallasHistoryAndCulture.eventbrite.com
https://www.meetup.com/DallasHistoryAndCulture
https://www.facebook.com/DallasTexasHistoryAndCulture
________________________
We look forward to seeing you – thanks!
Robert Kelleman
rkelleman@yahoo.com
202-821-6325 (text only)
History & Culture Travels /
Washington, DC History & Culture / Dallas-Texas History & Culture