Venue
Cle Night & Day
2301 Main St, Houston, TX 77002
Houston, TX, US, 77002
Summer is Here! Join us at BayWatchSummerVibes Houston 3 days 3 night official Summer KickOff Events!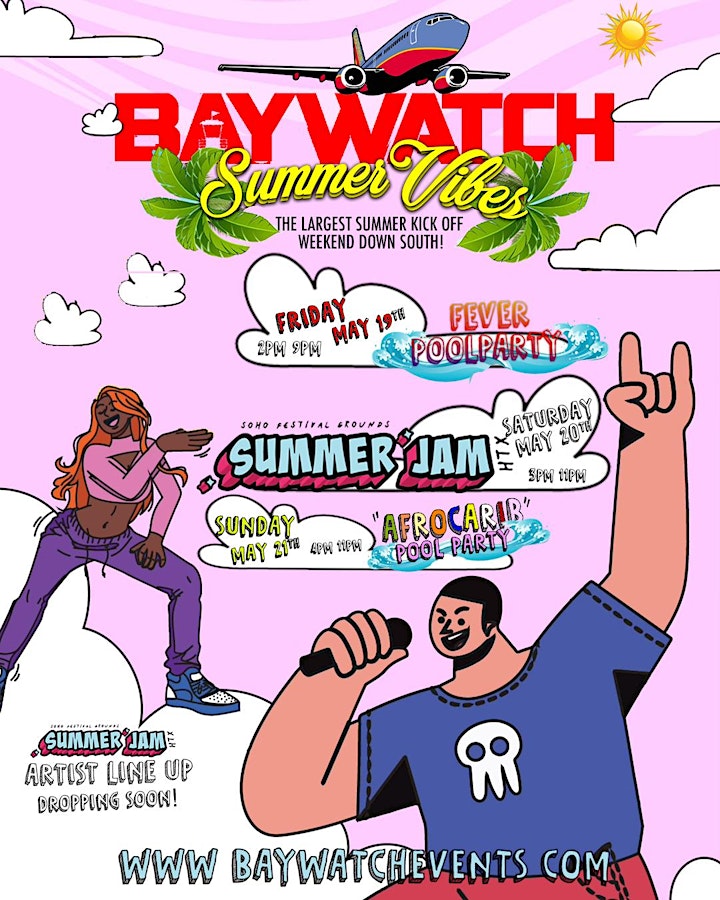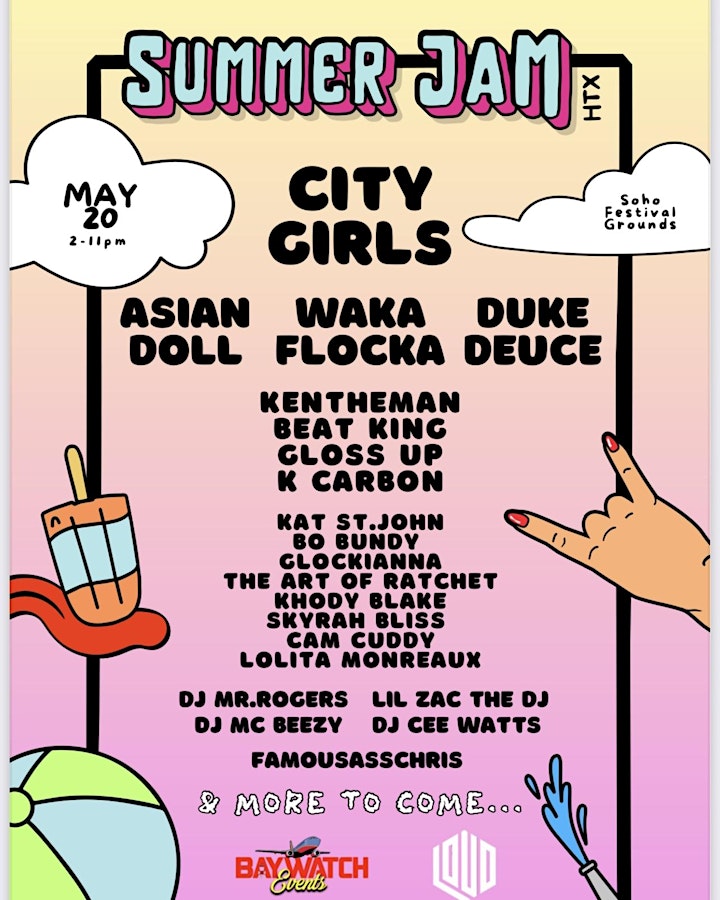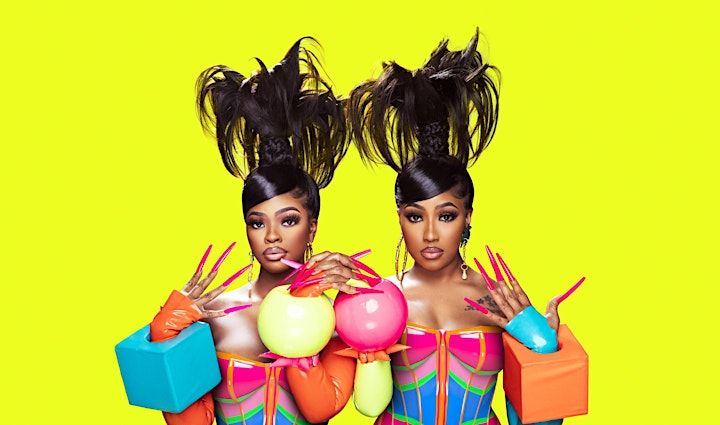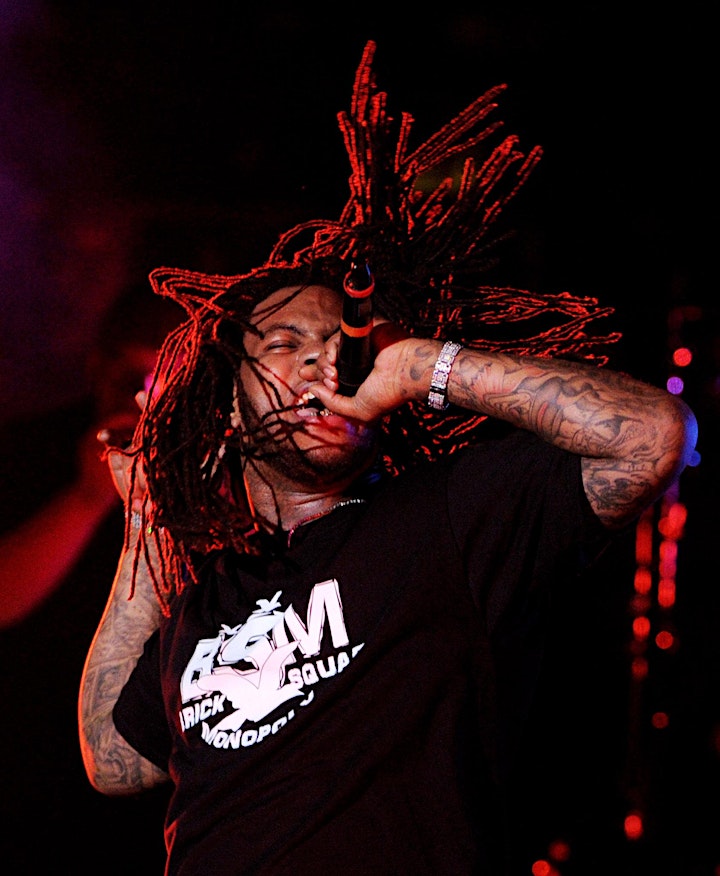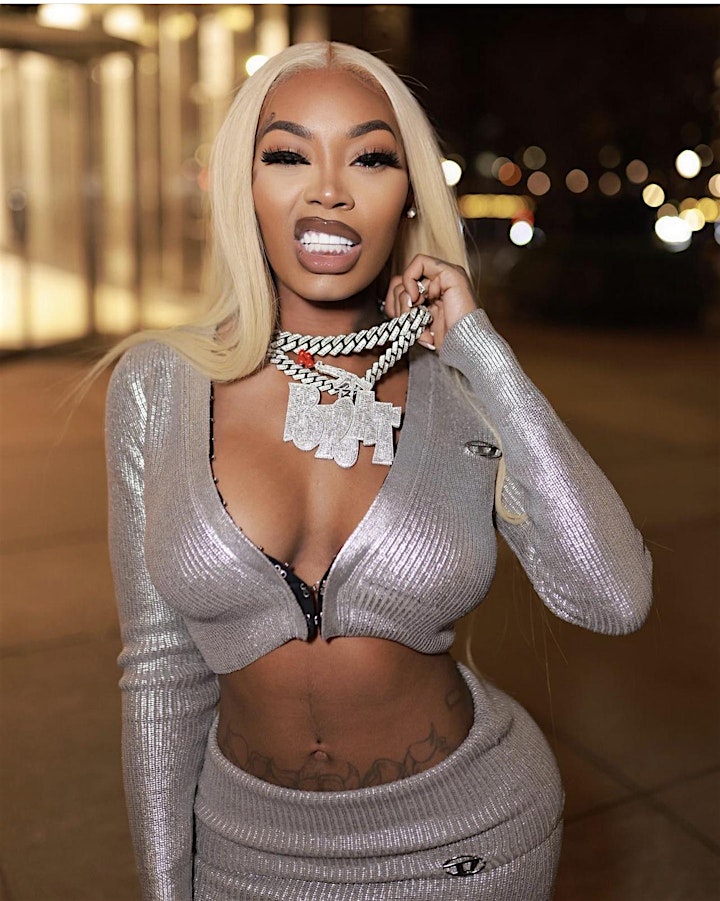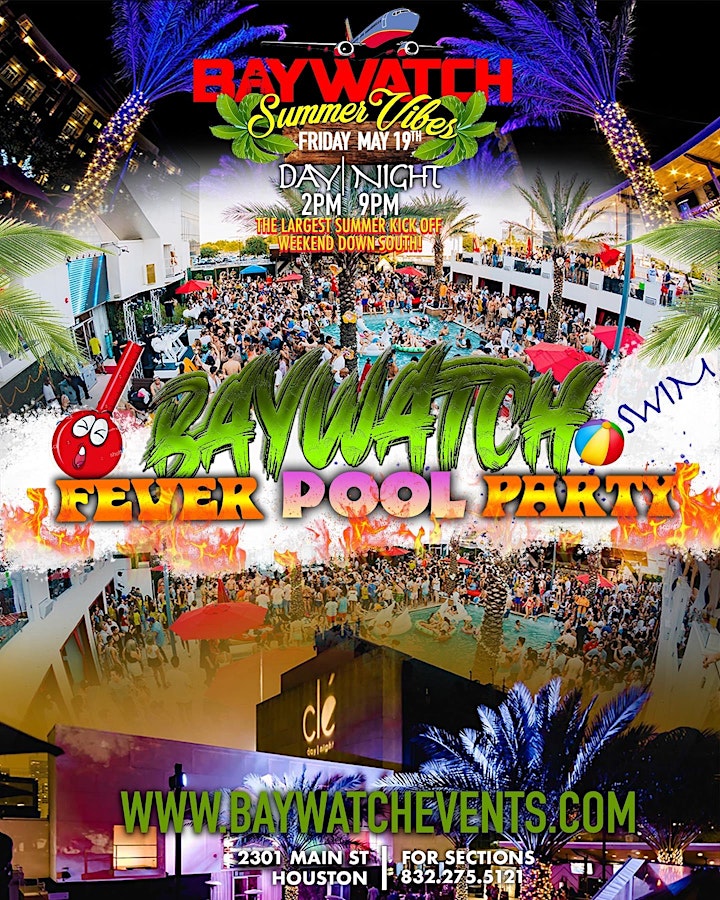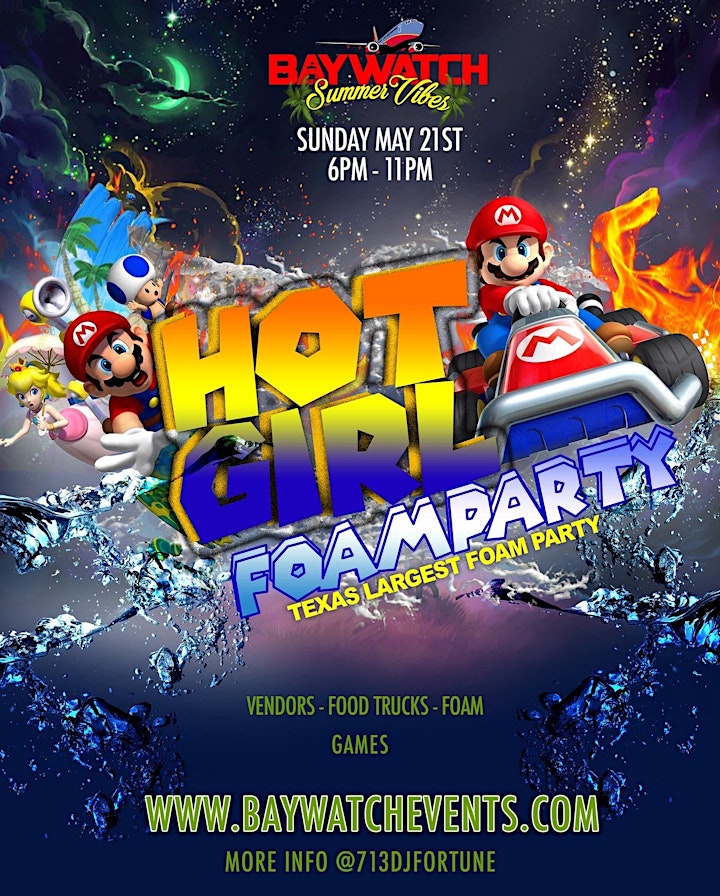 Summer Kick Off is Here!! Join us at BayWatch SummerVibes 3 days' 3 nights' official Summer Kick off events. Come ready for the ultimate 3 day experience giving you a new way to celebrate Summer Kick Off. Come excited to spend the weekend with friends and family enjoying some fun, drinks, food, and entertainment. Let's make some memories just remember to play safe!
All Three Events
Event 1: Fever PoolParty May 19th 2pm -9pm @ Cle 2301 Main St
then After Party
Event 2: SummerJamHTX Saturday May 20th ( 3pm-11pm) CITY GIRLS FT MORE ON THE LINE UP!!
@ SoHo Festival Grounds 13711 Almeda school Road Houston Tx 77047
Event 3: HOTGIRL FoamParty May 21st (5pm- 1am)
Entertainment include:
* Live Entertainment
* Food Vendors
* Top Music Artist Live on Stage
* Games
* Giant Water Slides
* DJ's and more!
Email us at WetheParty1@gmail.com for more information on media opportunities, vendors, and perfomance oppurtunities.
For Vip Tables or More Info Call 832.275.5121
WWW.BAYWATCHEVENTS.COM
WWW.HTXSUMMERJAM.COM