Venue
Hyatt Regency Denver At Colorado Convention Center
650 15th Street, Denver, CO 80202
Denver, CO, US, 80202
"Must Do Activity for the Holiday Season"- Denver Post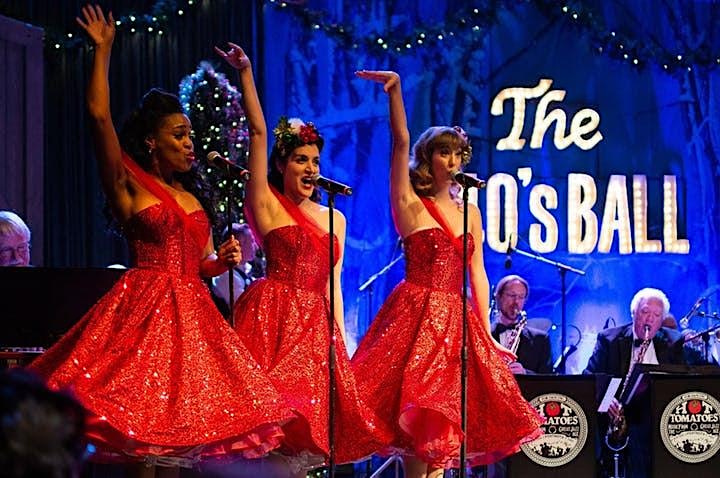 Come celebrate the holidays with us!
Step back in time this Christmas for an unforgettably magical 40s & 50s holiday party that will bring back all the warmth & nostalgia of a more simple time!
Experience an enchanting evening of dancing with your sweetheart (or maybe meet one!), amidst 1940s and 50s vehicles, movie set lights & props, re-enactors, sleighs, Christmas trees, a canopy of lights & the most sought after big bands and vintage touring acts  including: The Metropolitan Jazz Orchestra, The Hot Tomatoes Dance Orchestra, Hollywood's Satin Dollz, Frank Sinatra, The Colorado Mambo Orchestra, After Midnight Jazz Band, Bianca and the Flyboys, and special guests: Vegas's #1 Elvis performing with The Metropolitan Jazz Orchestra! Vegas's #1 Ed Sullivan, and the Rat Pack coming from Vegas!
A holiday spectacle of dazzling lights, festive music, and dancing that will bring back the feeling of Christmas, just like the ones 'you used to know!'
Watch the most iconic films of the 40s and 50s come to life! You are going to feel just like you are in these legendary movies!
Enjoy our traditional gourmet 1940s style Christmas dinner, dance and watch the entertainment!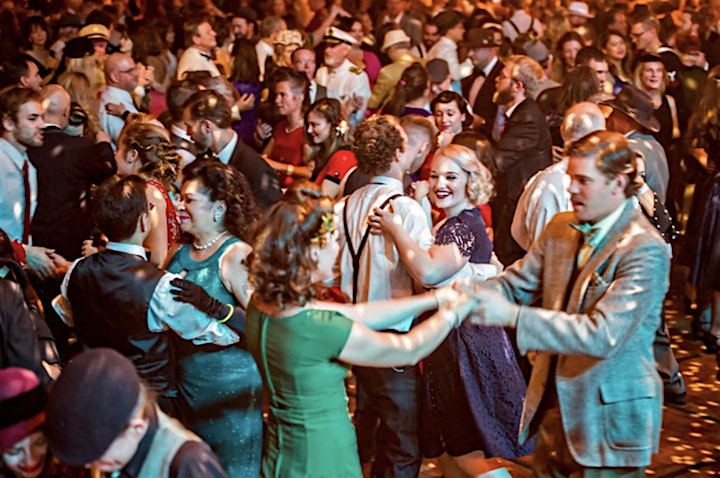 #1 Top Pick For the Holidays — Huffington Post
"One of the Denver area's most festive and glamorous events!" –Denver.org
"THE holiday party of the year!" — 1000 Things to do in Denver
"Things You Have to Do This Holiday Season in Denver!"  –Thrillist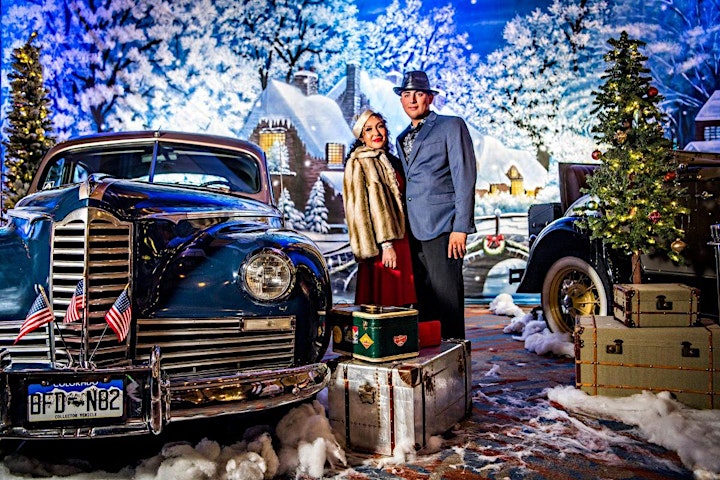 The 1940s White Christmas Ball is an unforgettably magical Holiday party! Get dressed up, travel back in time, and experience the wonder and joy of Christmas in the 1940s & 50s! Get ready to create some spectacular holiday memories with your loved ones, as we watch the heartwarming nostalgia of yesteryear come to life.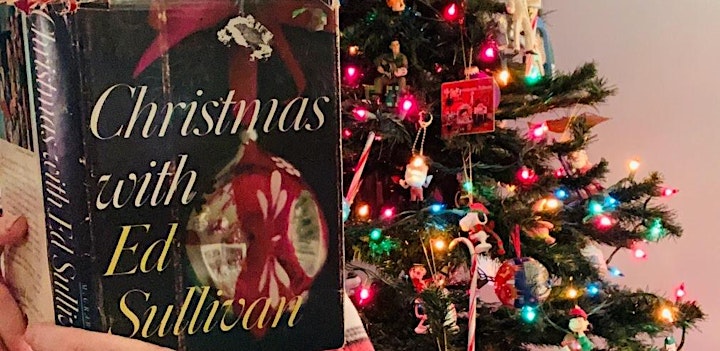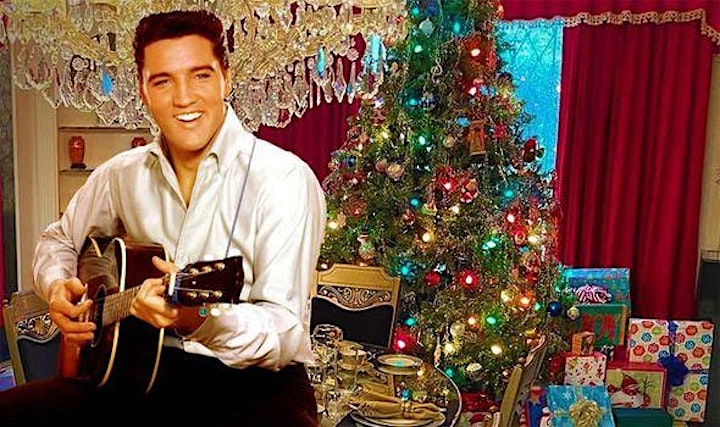 NEW THIS YEAR!
Get ready for A Tribute to 1940s and 50s Television During the Holidays! With special guests Vegas's #1 Elvis, The Rat Pack, and Ed Sullivan himself (coming from Vegas too!)
Also featuring Hollywood's Famous 1940s Club The MOCAMBO (in our second ballroom), with headlining act, The Colorado Mambo Orchestra (from Miami Sound Machine Founding member and featuring 1950s Cuban Mambo!) Also with Mambo and Swing dance lessons!
Experience an enchanting vintage Christmas like you've never seen before! You are not going to want to miss the festivities!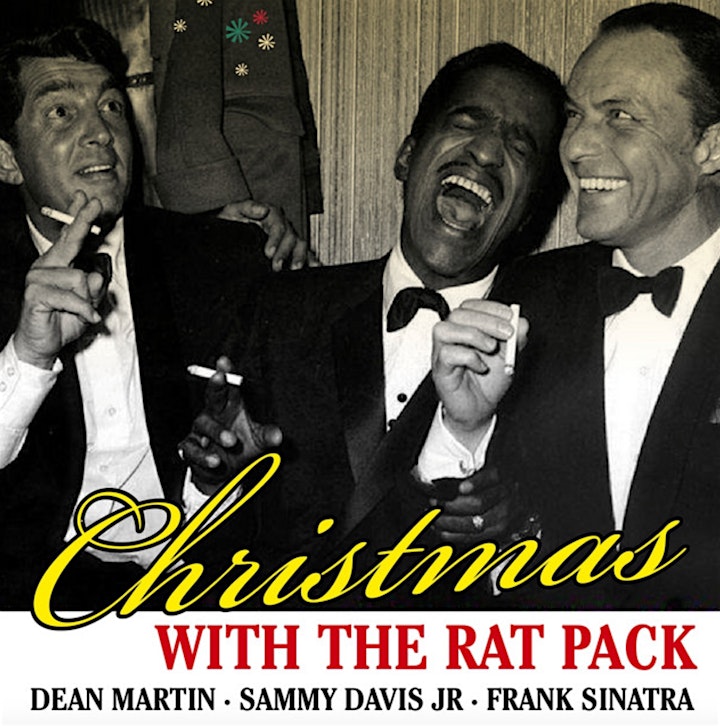 Featured Entertainment:
The Metropolitan Jazz Orchestra
The Hot Tomatoes Dance Orchestra
Hollywood's Satin Dollz
Frank Sinatra (Derek Evilsizor)
The Colorado Mambo Orchestra (from Miami Sound Machine Founding member and featuring 1950s Cuban Mambo!) Also with Mambo dance lessons! 
After Midnight Jazz Band
Bianca and the Flyboys
The White Christmas Singers!
And special guests:
Vegas's #1 Elvis (Travis Allen) performing with The Metropolitan Jazz Orchestra!
Vegas's #1 Ed Sullivan (Paul Terry)
Vegas's #1 Dean Martin (Andy Dimeno)
Vegas's #1 Sammy Davis Jr. (Nicholas Brooks)
Papa loves Mambo, Mama loves Mambo and you're gonna love 1950s Mambo at the Ball this year!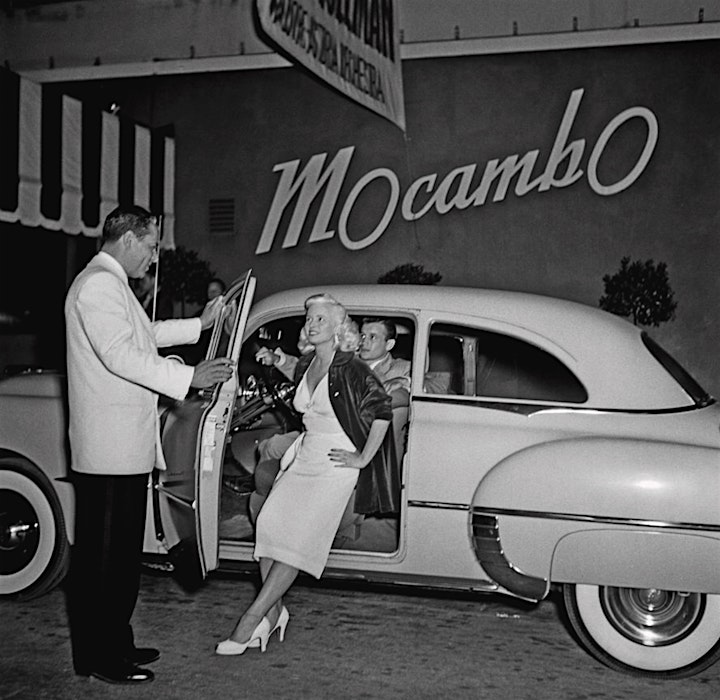 "The Mocambo opened on January 3, 1941, and it became an immediate success. The club's Latin American-themed decor was designed by Tony Duquette. With big band music, the club became one of the most popular dance-till-dawn spots in town. On any given night, one might find the room filled with the leading men and women of the motion picture industry. In 1943, when Frank Sinatra became a solo act, he made his Los Angeles debut at the Mocambo."
"The club was also at the forefront of breaking the color line during the Jim Crow era. Eartha Kitt, Lena Horne and Ella Fitzgerald all played there in the 1940s and 1950s. Ella's appearance in March 1955 was given a boost by her superstar fangirl, Marilyn Monroe. Marilyn promised Mocambo owner Charlie Morrison that if he would book Ella, she would make sure the booking received worldwide publicity. Ella later said that because of Marilyn's support, after she played the Mocambo, "I never had to play a small jazz club again."
"Among the many celebrities who frequented the Mocambo were Clark Gable and Carole Lombard, Humphrey Bogart and Lauren Bacall, Errol Flynn, Charlie Chaplin, Elizabeth Taylor, Judy Garland, Henry Fonda, Lana Turner, Ava Gardner, Bob Hope, James Cagney, Sophia Loren, Janet Leigh and Tony Curtis, Natalie Wood and Robert Wagner, Grace Kelly, Debbie Reynolds and Eddie Fisher, Howard Hughes, Marlene Dietrich, Gene Tierney, Jayne Mansfield, John Wayne, and Lucy and Desi, who parodied the "Mocambo" as the "Tropicana" in I Love Lucy!
The Mocambo, as fan-magazine reporter Lloyd Pantages observed, "… is a place in Hollywood which looks like Hollywood; magnificent, luxurious, exotic and unique". There was little doubt the great heyday of Hollywood nightclubbing was in full swing."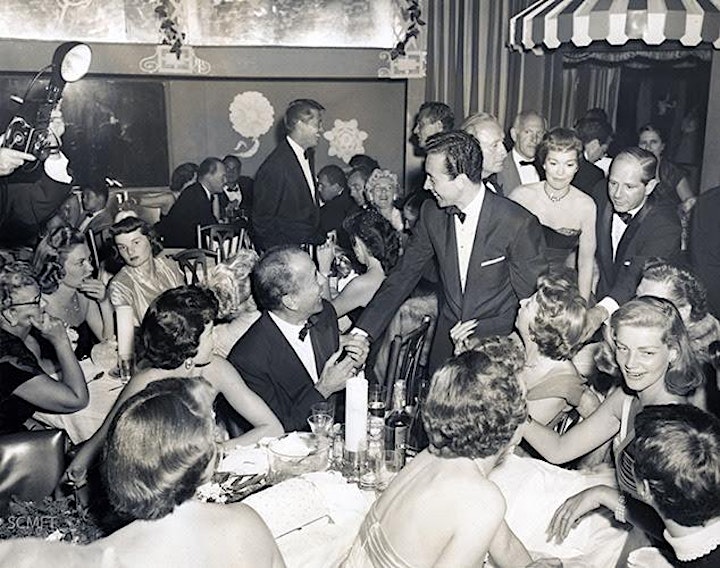 "Thank you for putting on the most amazing ball I've ever been to! We had the best time of our lives! Sincerely, A. Livesay"
"ADORATION in its purest form! Thank you 1940s Ball for a Sexy & Sizzle kind of night in the City." T. Dunlap
Best 2019 Colorado Holiday Event in 5280 Magazine!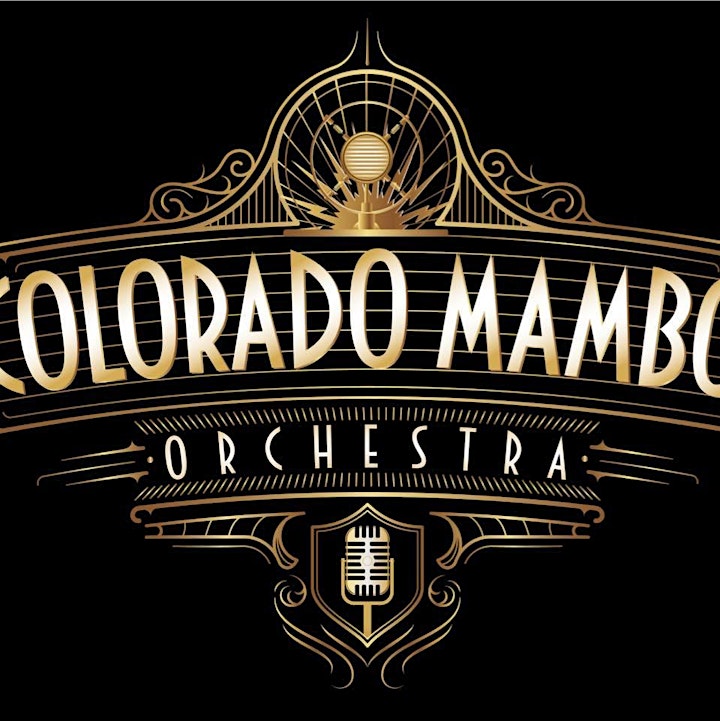 The best part? You'll be celebrating this cherished era for a great cause! The 1940s Ball donates a portion of ticket sales to non-profits close to our hearts. We're proud to have donated over $113,000 to our charities.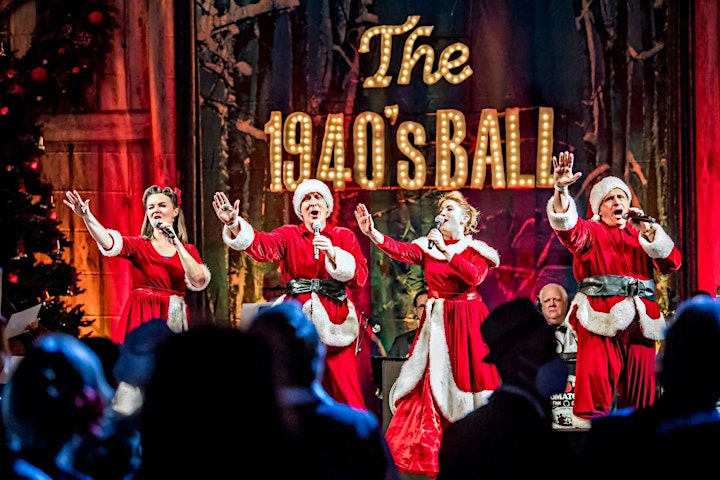 Entertainment & Event Schedule
Full entertainment BIOS AND SCHEDULE here.
Invite Friends:
RSVP, Invite Friends AND SEE WHO ELSE IS GOING HERE (Coming soon!)
Booking a Room
Get ready at our hotel and stay for one or both nights! We have a discounted rate of $149 per room (these rooms sell quickly so book early).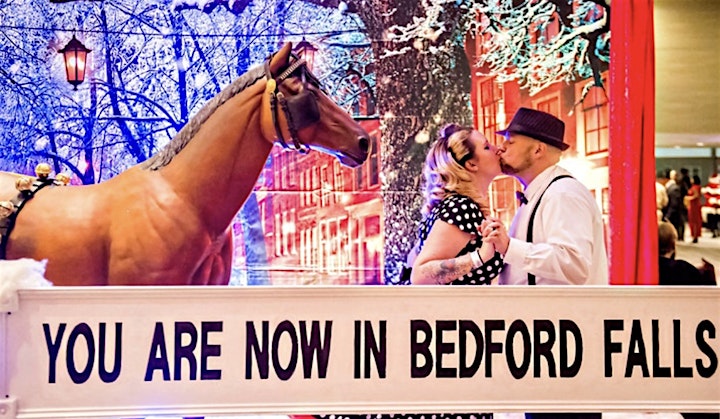 Other Information and Policies
Attire
We strongly advise 1940s and 50s holiday themed evening attire, party dresses and/or uniforms. Actual vintage dress is best, however if you cannot find period attire to wear, women can wear a modern dress that is cut like those from the era with vintage accents such as vintage jewelry and/or a flower in their hair and men can wear a modern suit that looks similar to those of the era with accents like a fedora, suspenders or a bow tie. MORE DETAILS here.
Refunds
Tickets are non-refundable. All sales are final and the event is rain, snow or shine. We do not offer refunds due to scheduling conflicts, illness, injury or other personal issues (under any circumstances, there are no exceptions). Can't make the event? Use Tixel to resell your ticket or you can transfer them to another person here.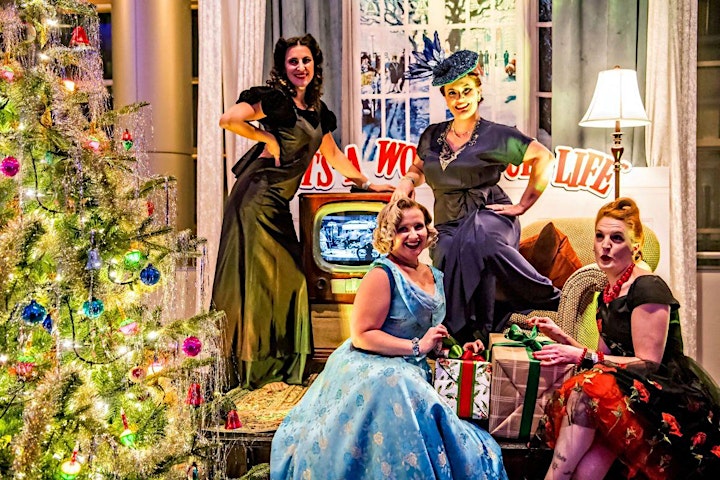 Stay Connected
Stay connected! Subscribe to the 1940's Ball newsletter and like our Facebook page for more info about our events.